COVER FOR PALM KNIFE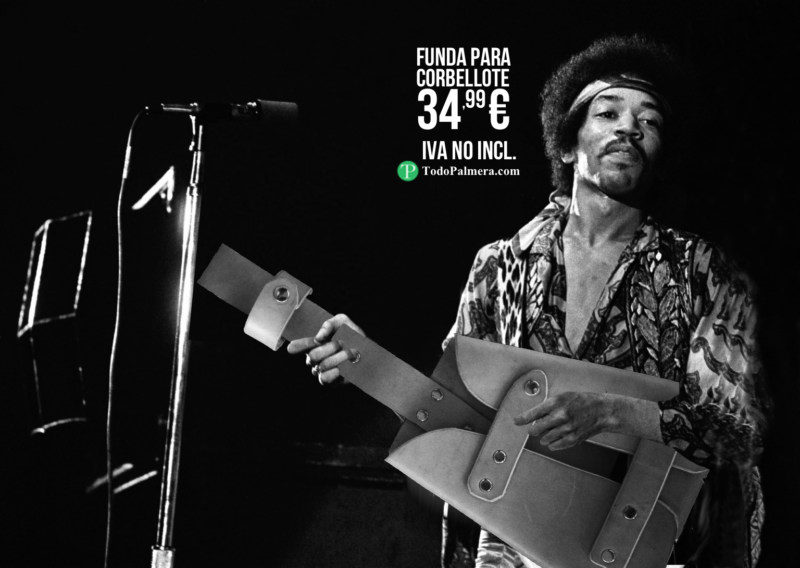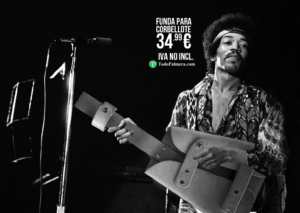 * Tribute to Jimi Hendrix, one of the most influential guitarists in the history of Rock and one of the most famous musicians of the 20th century.
Only during the month of May and on the occasion of a promotional offer, we put on sale our artisan sleeves for palm knife of the TP brand.
In our offer we want to promote and publicize our special cases to carry the corbellote (knife to cut palms) and avoid cuts or accidents.
This promotion will last from 01/05/2018 until 05.31.2018 so take the opportunity to purchase our covers that we have this month on offer.
In the store we have the covers available for left-handed and right-handed at the same price and quality.
The covers for right-handers that we have in promotion you can see and buy through this link: https://www.todopalmera.com/en/product/palm-cutter-cover/
If you are left-handed and you are interested in acquiring or knowing our special left-handed covers, you can see them in this link: https://www.todopalmera.com/en/product/funda-corvellote-para-zurdos-ingles/
Our covers are handmade one by one by master craftsmen with a long career in the work of the skin and whose materials are of the highest quality.
Our covers are designed by experienced palmereros who have given the guidelines to the artisans who work the skin to get high-quality covers and that in turn meet the safety expectations that palm workers need.
Characteristics:
Leather in natural color of first quality of 3 to 4 mm of thickness approximately.
Rivets metallic color chrome high quality.
Chromed metallic snap button type snaps.
Anti-cut rubber about 3mm approx. Reinforced with mesh inside.
The covers that we commercialize in TodoPalmera.com have been designed by and for palmereros and created by the hands of one of the best craftsmen of Spain in creation of this type craftsmanship and that makes them "exclusively" for TodoPalmera.com.