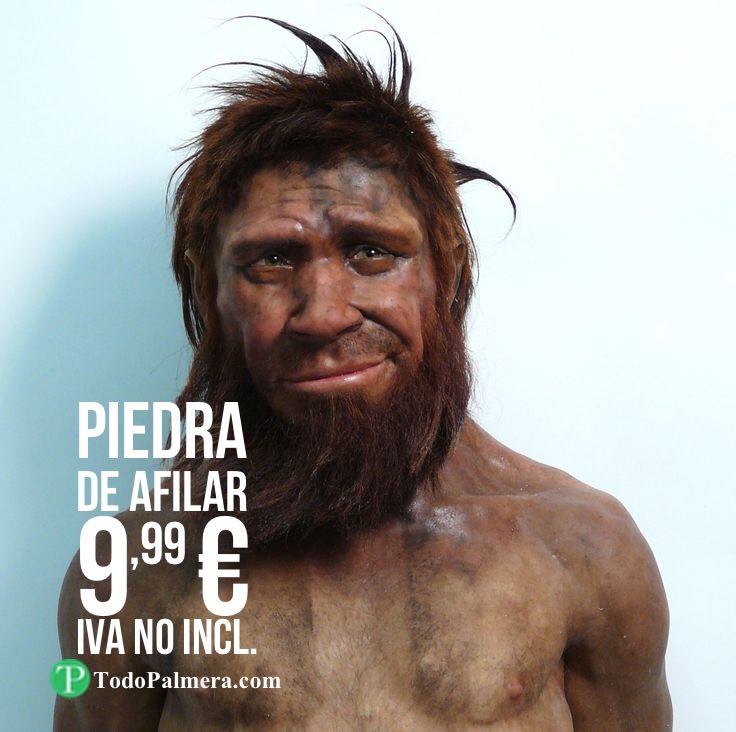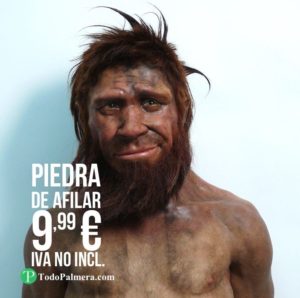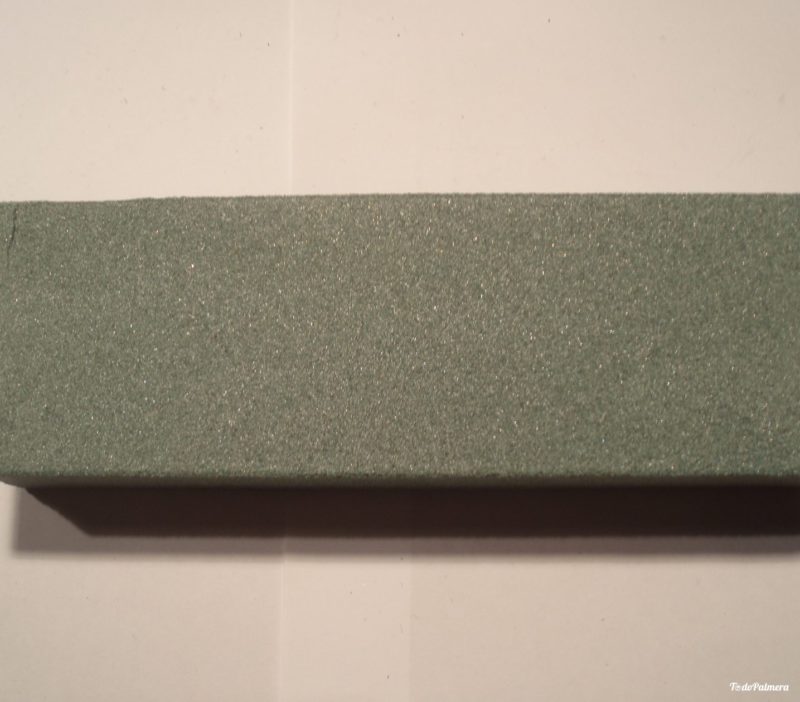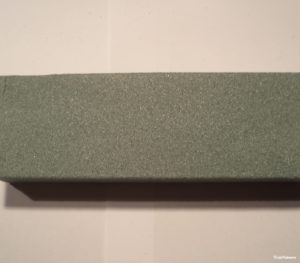 * Homage to those men and women who in prehistory were the pioneers sharpen their tools to survive.
SINCE THE PREHISTORY HAS ALREADY USED THE STONES OF TODOPALMERA!!
Only during the month of April from 04/01/2018 to 04/30/2018 and on the occasion of our promotional campaign "our prices will make history" we have a special promotion in  for professional use for palm cutters (palmereros) and gardeners who use cutting tools such as corbellote, marcola, gumía, date hook , razors, pruning shears and any other cutting tool that is not serrated.
Our stones are one-sided and we have them in two types of thickness of grain nº180 and nº220 according to the tastes. These stones have a long duration and you can use any of its sides to sharpen although it is recommended to choose one at the beginning and sharpen always on the same side.
Our stones are exclusively for dry sharpening and should not be wetted with water or oil, since the pore can be clogged and sharpened less than if it is dry.
180 grit stone is for roughing and sharpening the sharpening blade faster. In contrast, 220 grit stone provides sharpening with finer finish.
You can place your order for stone nº180 by clicking on this link: https://www.todopalmera.com/producto/piedra-de-desbaste-grano-grueso-180/
And you can place your order for the stone nº220 by clicking on this link: https://www.todopalmera.com/producto/piedra-de-afilado-grano-fino-220-especial-palmerero/
If you have any doubt about which stone would be the most suitable to sharpen the type of cutting tool you have, call us and we will advise you for free.
Without a doubt, our stones are the best choice if you have a cutting tool and want to get the most out of it and cut with less effort.
Once you have the stone at home, we will let you know  some tricks to maximize the lifespan of your sharpening stone.